Navigation:
<![if gte IE 7]>

<![endif]>
Home

<![if gte IE 8]> <![endif]>
<![if gte IE 7]>

<![endif]>
<![if gte IE 7]>

<![endif]>

<![endif]> <![if gte IE 7]>

<![endif]>
<![if gte IE 7]>

<![endif]>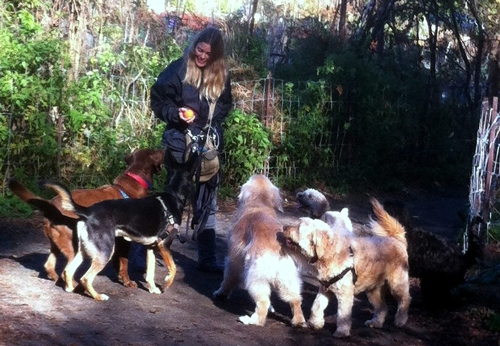 Wholedog Canine (and kitty) Care is dedicated to your well-rounded pet. We focus on providing a stimulating environment that promotes vitality, sociability and mannered behaviour in the animals in our care. We specialize in working dogs.
We provide the pet services every busy family needs such as:
On and off-lead nature romps
Doggy daycare
Vacation care
Puppy visits
Sitting services for cats and kittens
We service the west end communities of Toronto including the Junction, High Park, Bloor-West, Swansea and East Etobicoke.
At Wholedog, we like the Earth! We use biodegradable baggies and local organic treats, unbleached, free range beef rawhides and toys made of sustainable natural materials.
Wholedog was created by Jennifer Suzanne, who has been caring for and rehabilitating animals all her life. A long time dog owner and an experienced pet care professional, Jennifer has extended her personal love of animals into a full time dog walking and pet care business that opened in 2003.
Wholedog is licensed and insured.
Testimonials:
<![if gte IE 7]>

<![endif]>

<![endif]> <![if gte IE 7]>

<![endif]>
<![if gte IE 7]>

<![endif]>